Through NextVIEW's Strategic Partners Program, we have strong and compelling partnerships with respected global data vendors, industry technology providers, brokerages, trading educators and business partners. This enables us to bring to our customers the region's top software technologies, corporate solutions and investor education.
---
Exchanges
We are a direct vendor of the following exchanges:
SGX equity and SGX-DT (www.sgx.com), Bursa Malaysia Equity and derivatives (www.bursamalaysia.com), DCE(www.dce.com.cn), SICOM(www.sicom.com.sg)
Telekurs

Telekurs Financial is a company in the Telekurs Group, which operates in the fields of financial information, payment transactions and IT services. Telekurs Financial specializes in the procurement, processing and distribution of international financial information for investment advisory services, portfolio management, financial analysis and securities administration. Telekurs (Singapore) Pte. Ltd. is representing Telekurs Financial in the Asia Pacific region.
Content Partners
Telerate (Asia Pacific)



Telerate is a global provider of benchmark content for the capital markets. With a primary focus on money markets, fixed income, foreign exchange and over-the-counter derivatives, Telerate provides financial services firms with unequaled benchmark capital markets content and transaction services to drive investment decisions.
www.moneyline.com
Dow Jones Newswire



Dow Jones Newswire is a leading electronic provider of comprehensive business and stock-markets news to the securities industry. Dow Jones Newswires has a world-wide network of editors and reporters who gather the most comprehensive real-time news available.
www.dowjones.com
Oster Dow Jones News


ODJ is a joint news delivery service between Oster Communications and Dow Jones & Co. that offers the most complete commodity and futures coverage in the industry. From Oster came the unmatched grains-, livestock- and futures- markets coverage of its Futures World News and the commodities-focused forecasts of Global Weather Services. Dow Jones Newswires contributed its team of specialist commodities reporters and the work of 800 other Dow Jones Newswires journalists based in 90 bureaus around the world.
www.osterdowjones.com
The Nation Group Thailand

The Nation Group is a leading News Provider in Thailand which covers a wide variety of news in Thai Language. The Nation has both printed content as well as online content, as its website is one of the more popular news websites in Thailand. NextVIEW is collaborating with The Nation to provide Thai Financial News in Thai Language.
www.nationmultimedia.com
InfoQuest Ltd (Thailand)



InfoQuest Limited is the leading provider of multi-lingual information management solutions -- delivering both the infrastructure software that lets companies collect and manage information within the organization; and aggregated content from over a hundred of sources ranging from local and international newswires, newspapers and magazines, and reference articles from research firms, financial institutions, government agencies and regulatory bodies. InfoQuest provides NextVIEW with financial Analysis Reports and news for the Thai Market.
www.infoquest.co.th
SHK Financial Data Ltd


SHK Financial Data Ltd is a specialist content provider for the Hong Kong equity market whose strength lies in the company's advanced database system. The coverage of the database ranged from data for the foreign exchange, bullion and stock market index to historical data like balance sheet, profit and loss account, financial ratio, cash flow statement, dividend history, corporate actions, share buyback, corporate information, corporate profile, stock price, chart and so on.
www.shkfd.com.hk/eng/index.htm
RNJ Alliance Sdn Bhd


RNJ Alliance Sdn Bhd is a palm oil related brokerage licensed and regulated by the Malaysia Palm Oil Board (MPOB) and currently based in Kuala Lumpur, Malaysia. Started with focus on local (Malaysia) CPO delivered market, RNJ has now expanded horizontally (in term of product) and vertically (in term of market area). Besides Crude Palm Oil, RNJ now provides physical prices for Refined Palm Oil and secondary products.
www.rnj.com.my
Tenfore System Ltd


Tenfore is an independent provider of globally sourced real time market data, specializing in the provision of solutions that combine both the financial content and the technology required for organisations to derive real business benefits from our data sets. .
www.tenfore.com
Technology Partners
Orange Gum



In operations since 1999, Orange Gum provides expert mobility enabling services for enterprise partners, and develops, aggregates and delivers premium mobile content and wireless Internet services through mobile carriers to consumers in Asia. NextVIEW is working with Orange Gum to provide mobile SMS Services.
www.orangegum.com
Business Partners
Patsystems

Patsystems is a publicly-owned company that supplies high-performance trading technology to the derivatives community. Futures and options brokers worldwide deploy Patsystems technology to over 7,000 end users such as banks, arcades, funds and private individuals. They transact nearly 650,000 contracts a day through their systems.
www.patsystems.com
Eefoo.com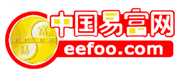 Eefoo.com is one of China's leading financial information portal and is ranked one of the most popular websites in China. The company provides content ranging from financial information to weather reports and leisure content like jokes. Eefoo.com delivers content through various channels, and is one of the selected vendors with the rights to distribute content via SMS.
www.eefoo.com
Palmoil.com



Palmoil.com is a general provider of information and a B2B portal for industry participants for the Tropical Oil Industry. The site provides content like ODJ News and physical prices for palm oil contracts. NextVIEW provides streaming, real-time financial market data, news, analytics and decision support tools to palmoil.com participants.
Education Partners

J.D.I. Resources Pte Ltd


J.D.I. Resources Pte. Ltd. is one Singapore's leading Seminar & Event Organizing company and has been established since 1999. J.D.I Resources organizes workshops, seminars, talks and events conducted by well-known successful speakers from Singapore and even Asia. Their programs cover Educational, Information and Affordable events( workshops, seminars and talks ) and enrich the people in the 3 major aspects of life – Health, Wealth , and Family.
www.jdiresources.com